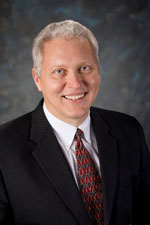 Mike Buls, Principal
Michael Buls has over 25 years of experience in commercial real estate. After receiving his BA from Rice University in Houston, and his MBA from the University of Texas, Mike worked for the Trammell Crow Company and was an oil and gas strategy consultant for James Miller and Associates in Houston. A co-founder of Buls Hodge Consulting, some of his recent clients include: Viagen, ADP, Easter Seals of Central Texas, Drilling Info, Academic Superstores, and Texas Legal Aid.
In 2001 Michael developed the Austin Market Sublease Report providing Austin area real estate principals and brokers, for the first time in market history, a one stop shop to obtain comprehensive and highly valuable information about the growing and complex sublease market. Sublease Report facts and figures are consistently quoted in industry publications such as the Austin American-Statesman and Austin Business Journal. It has become the most trusted source of sublease information in the central Texas area.
Mike is an active member of the Central Texas Commercial Association of Realtors, the Texas Association of Realtors, and the National Association of Realtors. He is the Literacy Committee Chairman for the Austin Downtown Rotary and is on the Development Board for Easter Seals of Central Texas. In his free time, Michael enjoys collecting fine art from around the world.
Mike is married to Beth (a writer) and has a daughter at Middlebury College.
---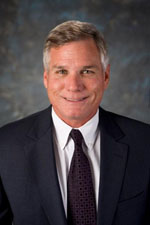 Charles Hodge
,
Principal
Chuck Hodge represents Buls Hodge Consulting in the Dallas/Fort-Worth Metroplex, with real estate experience stretching back to the early 1980's. After graduating from Rice University in Houston, Chuck spent six years with the Trammell Crow Company where he received the National Marketing Award in 1983 and was promoted to Marketing Principle in 1990. Chuck has also worked for Staubach and Prentice Properties.
A co-founder of Buls Hodge Consulting, some of Chuck's notable clients have included Shell, Texaco, BEA Systems, and the Houston Museum of Natural Science.
Chuck is proud to be a Volunteer Oral Historian with the National Museum of the Pacific War in Fredericksburg, Texas. He has conducted over 200 audio/video interviews with World War 2 Veterans. In 2007 he completed 120 interviews and contributed over 500 volunteer hours.
Mr. Hodge served as Past President of the 6th Corps, a WW2 living history local Dallas organization and is a Former Docent at the Frontiers of Flight Museum. As a result of his work, chuck has had the honor of donating signed and framed prints of local veterans and their units to the Norwich Library in Norwich, England, Picauville France, and The University of Texas at Dallas.
---
Bryan W. Bell, Principal
Bryan W. Bell joined Buls Hodge Consulting in 1999 as principal of the Houston office, bringing his extensive real estate experience to the greater Houston metropolitan area. Bryan started his commercial real estate career in 1975 as an office leasing specialist with Cushman & Wakefield, and in 1987 created his own real estate firm for the specific purpose of representing tenants. With 31 years of real estate experience, he has acquired particular specialties in investment properties, land acquisition, and buyer and tenant services. His mission is to produce bottom line results based on client goals, and this success has helped grow his business through a strong network of referrals from existing clients. Bryan graduated Cum Laude from the University of North Texas, where he also received his Masters of Business Administration.
In addition to a notable real estate career, Bryan is a recipient of the "Meritorious Service Medal" presented from United States Congressman Kevin Brady for his part as a member of a Huey helicopter team (A.L.E.R.T. Air Operations), which saved 91 lives during Tropical Storm Allison in Houston, Texas. He served with the 210th combat aviation unit in the United States Army at Long Thon, North Vietnam in 1969 and 1970, receiving numerous citations.