Find out what's on our minds at the Buls Hodge blog. Go >>

Power Partners

Accelerated Digital Solutions
For almost 20 years, ADS has provided technology consulting services in the Austin market by delivering customized infrastructure solutions--from design and deployment to disaster-recovery planning. With its Technology Alignment Program (TAP) and Consumption Management Initiatives, ADS ensures a return on the technology investment that empowers management to plan for and focus on its competitive business edge rather than technology-related issues.

Dimensions Floorplans, LLC
Dimensions Floorplans, LLC quickly delivers superior quality architectural drawings with special emphasis on accuracy, efficiency, cost effectiveness and customer satisfaction. Services include site collection of architectural data, CAD drawing creation, building space analysis to the appropriate standards, and space planning.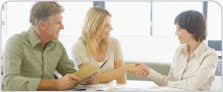 ---
Baylor College – Amphioxus Cell Technologies
We were looking for office / laboratory space in the Texas Medical Center area when we met Bryan Bell. He came up with an option to allow a new vision of what we were looking for in new market areas. This option allowed us to establish our research in an area at more than "ONE HALF" the cost of Medical Center space. We strongly recommend him to others who need professional assistance.
- Dr. James Kelly, President
Read More Testimonials >>